Blue Bell Driving School is excited to offer a full service experience to new drivers who are looking for the greatest opportunity for success as they test for their Pennsylvania drivers license. Our Day of Test Service helps minimize the stress that comes with test day. Let's be honest, we all know what test anxiety feels like.
Blue Bell Driving School will schedule the driver's test for you or your young driver here in Plymouth Meeting. If the minor driver is accompanied by a parent or guardian in a family owned vehicle, we can schedule a driving test in as few as two business days. If your young driver would feel more comfortable in a training car, we offer services that include varying levels of test preparation with a Blue Bell Driving School instructor, right before the test. Test preparation lead times vary with instructor scheduling availability.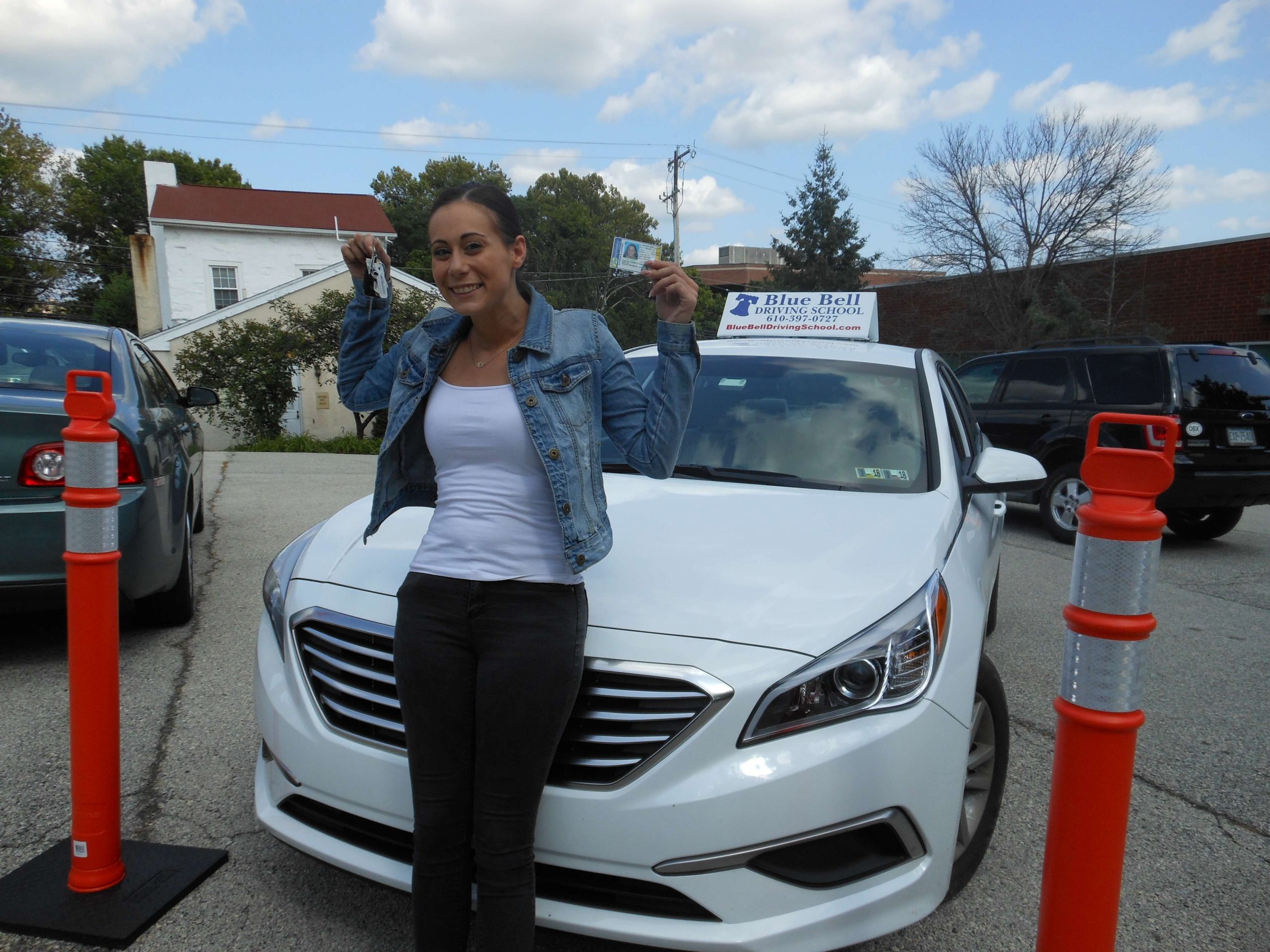 Learn to Drive with Blue Bell Driving School
Get your teen the best instruction available! Refresh your own skills or schedule an evaluation for an employee or Au Pair.  If you're an older driver, reinforce your driving abilities to boost your confidence. We can even apply on your behalf for a dual control learners permit from PENNDOT.
We also provide certification upon completion of the various programs we offer. These certificates may be submitted to insurance companies for premium discounts. Drivers taking an evaluation course will also receive a copy of the evaluation upon completion.
Students will learn from our professional instructors, with lessons customized to his or her needs. Our 6 hour driver education course will get you a certificate of completion that you may present to your insurance company for possible premium discount.
Parallel Parking is the number one thing that new drivers get the most anxious about. It is also the most feared part of the driver's test. We understand how important it is for new drivers to be comfortable while learning to drive with confidence.
Students often add a lesson close to their test time for added confidence. The instructor will go over everything the student needs to know before taking their test. Some practice practice may even be permitted at the actual test site.
Day of Test Service helps minimize the stress that comes with test day. We will schedule the driver's test for you in as little as two days. Your test will be scheduled in the earliest and most convenient available time slot!
Driving Evaluations are used for many different reasons. Employers or parents hiring an au pair or nanny. A driver that hasn't driven in a while can ask to have them done to see where they stand and if they need improvement.
Blue Bell Driving School has partnered with Aceable Drivers Education for our state-of-the art, state-licensed teen drivers education course. Aceable has made it easy for young drivers to enroll in a 30 Hour Online Theory Course.